Yippee Ki-Yay *Xmas Coffee*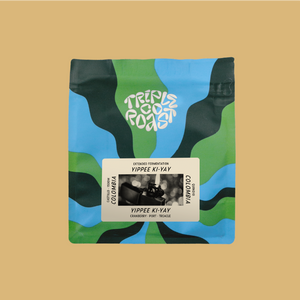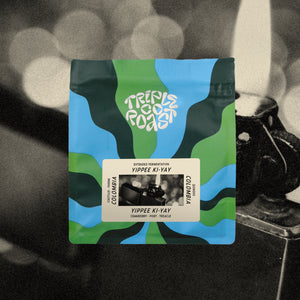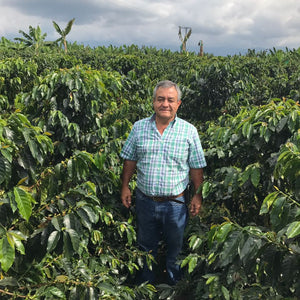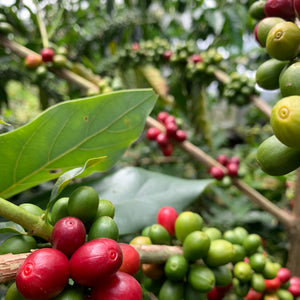 Yippee Ki-Yay *Xmas Coffee*
$16.09
ORIGIN INFO

WHO: Jairo Arcila
REGION: Qunidio

COUNTRY: Colombia
VARIETAL: Castillo
ALTITUDE: 1500m
PROCESS: Natural - Extended Fermentation
TASTE NOTES: Cranberry - Port - Treacle
The Story
The Official Triple Co Xmas Coffee is here! It's time to get festive with Yippee Ki-Yay. You'll be tasting port, cranberry and treacle in your office mug from this juicy Colombian. With extended fermentation, you'll be fuelled to climb through air vents, overcome Hans Grincher and wrap the presents before a reindeer's hoof has touched your roof. Here's the lowdown:
The Producer
Jairo Arcila, third generation coffee farmer with over 40 years experience in the industry, as mill manager for Colombia's second largest exporter and a farmer. He bought his first farm in 1987 and began growing Caturra at the same time as continuing his day job within coffee export operations. Over the years from then until now, he has managed to purchase five additional farms in the surrounding region, providing jobs and opportunities to many in the local community.
His sons, Carlos & Felipe are the co-founders of Cofinet, the specialty importer that brought this coffee over to the UK. Jairo has received great advice and guidance from his sons, which has given him the confidence to experiment with post-harvest processing and cultivating more exotic varietals.

The Process
This Castillo lot was exposed to a dry aerobic fermentation of 30 hours and then placed onto raised beds until 20% moisture content was achieved. The coffee was then placed inside Grainpro bags for 80 hours, with natural yeast driving fermentation at this stage. Finally, the coffee is placed back onto raised beds until the ideal moitsure content is achieved.
Roasted Tuesday & Thursday
Dispatched Same Day.