Kenya KII AA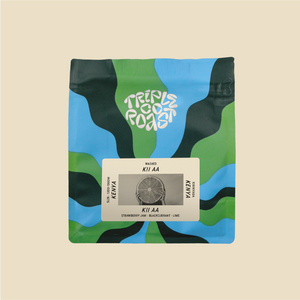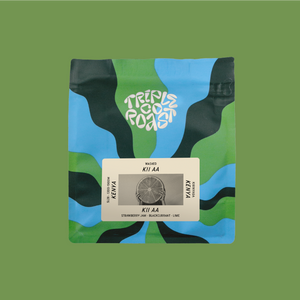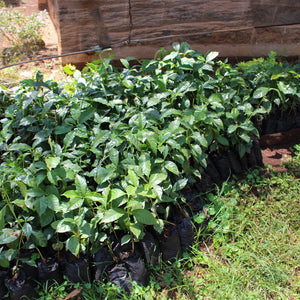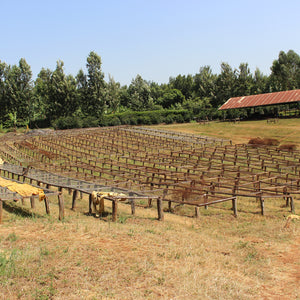 Origin Info
REGION: Kirinyaga
COUNTRY: Kenya
VARIETAL: SL28 & 34, Ruiru 11, Batian
ALTITUDE: 1300M-1900M
PROCESS: Washed
TASTE NOTES: Strawberry Jam - Blackcurrant - Lime
The Story
Nestled in the elevated southern foothills of Mount Kenya, the Kii factory enjoys the advantage of being situated on fertile red volcanic soil, an ideal environment for cultivating exceptional Kenyan coffee. The local farmers, tending to their half-acre plots and typically managing around 250 coffee trees, have long been delivering their carefully harvested cherries to the Kii factory. This factory is one of three managed by the esteemed Rungeto Farmers' Cooperative Society (FCS), an umbrella cooperative society.
Despite its smaller size compared to other FCS, Rungeto has established a reputation for its unwavering commitment to quality processing and meticulous attention to detail. This dedication has earned them recognition for producing remarkable coffees and operating some of the cleanest and best-organized factories in Kenya.
At the Kii factory, only the ripest cherries are accepted, and an additional round of hand sorting and floating is conducted to eliminate less dense and damaged beans. Following this careful selection process, the coffee undergoes depulping, fermentation, and thorough washing. To solidify the distinctive Kenyan flavor profiles, the washed coffee is then soaked in fresh water for extended periods. 
The drying phase takes place over a meticulous two-week period on raised beds specifically designed to optimize air circulation and temperature control, ensuring an optimal drying process. These beds are thoughtfully constructed to create the ideal environment for drying the coffee beans. 
Before export, the green beans are meticulously milled, undergoing sorting based on screen size and further grading according to their size and shape. This final stage of preparation ensures that the exported coffee meets the desired standards and maintains consistent quality. 
In the cup, we're getting a strawberry sweetness, a jammy texture and blackcurrant and lime acidity.
Roasted Tuesday & Thursday
Dispatched Same Day